Meet Our Colleagues
Want to know what it's really like working at Mount Carmel? Here are a few things some of our talented and caring colleagues wanted to share about their experience.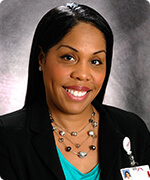 Yolanda McCord
Registered Nurse (Population Health)
"The Mount Carmel fitness centers emphasize promoting health and wellness, and, within Population Health, we are able to proactively engage individuals to take better care of themselves and provide better interventional care beyond the walls of the hospital. We have been successful by driving collaboration with clinicians, patients and families. Our goal is to help patients with education, keeping blood sugars under control with healthier diet and exercise, and having a positive outcome while avoiding nasty complications due to poorly controlled diabetes."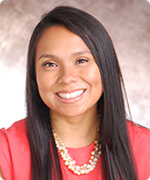 Somsavanh Chanthachoumpha
Compliance Specialist (Finance Department)
"People should know that Mount Carmel provides superior service, like any other renowned cardiac hospital. Having firsthand interactions with multiple facilities with different outcomes, Mount Carmel provided the same, if not better, plan of care. My team works collaboratively with other departments to ensure that patients are being charged correctly and compliantly. Also, we are a big supporter of the Mount Carmel Foundation, specifically helping the Outreach program. One of the greatest things about Mount Carmel is that we are a charitable organization that helps people in our community that are in need."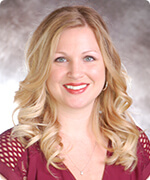 Holly Goodwin
Population Health Specialists II (LPN)
"The growth and development of Mount Carmel allows for great opportunities in my future career. As departments are created and growing, I am given the chance to learn new things, try new workflows and provide input that could potentially create a more productive and effective department, all while expanding my knowledge of the company."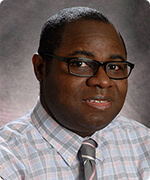 Benjamin Mgboh
Pharmacy Clinical Coordinator (PharmD)
"While at Mount Carmel West, I had the opportunity of being the Pharmacy Residency Coordinator within the first two years of becoming a colleague. It was a great opportunity that exposed me to working with the graduate medical education department, including the medical residents, teaching, and working on multiple developmental opportunities and research projects with the pharmacy residents. The leadership experience I gained as a residency coordinator helped prepare me for my current role as the Pharmacy Clinical Coordinator at Mount Carmel St. Ann's. My current leadership role has given me an opportunity to work with a broader group of people, especially leadership at Mount Carmel St. Ann's. Since assuming this position, Mount Carmel has devoted resources to ensuring that I continue to hone my skills."
Carly Skillington
Social Worker (Health Partners)
"I worked very closely with Mount Carmel Home Care on one particular case. Home Care referred a patient to me due to some ongoing issues with the patient's memory and increasing agitation. I then began to work very closely with the home care nurse as well as the patient's family. We got the patient treatment, and then eventually helped get her placed in an independent living facility. This patient was able to get the treatment she needed and moved into a safer environment because of an Home Care referral and us working together to make sure the patient was safe and cared for."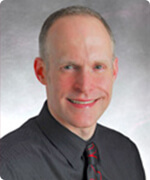 Timothy P. Graham, M.D.
Director of Curriculum & Research
(Mount Carmel Family Medicine Residency Program)
"Mount Carmel provides crucial support to graduate medical education. An example of their dedication to resident education is our state-of-the-art Center for Innovative Learning. Through the resources available in the Center, we have been able to transform our approach to education with high-fidelity simulation and partnering with a dedicated team of professionals who have been instrumental in bringing our visions to life. We have incorporated a monthly simulation experience into our resident curriculum in Family Medicine, providing unique opportunities for our learners and several different approaches to topics. This enables us to reach our residents in the way that they will retain the information best."